Indigenous Giftedness-A Source of Empowerment and Resiliency for African-American Education
College of Education, Texas Tech University, Texas, USA
Fred A. Bonner II
Minority Achievement, Creativity and High Ability Center (MACH-III); Department of Educational Leadership and Counseling; Prairie View A&M University, USA
Leon Rouson
Department of Early Childhood, Elementary and Special Education at Norfolk State University in Norfolk, VA, USA
Indigenous systems have not only supported and protected the African American community, but have strengthened the social bonds that are essential for the African Americans' health--spiritually, mentally and physically. The presentation will focus on historical and contemporary indigenous systems that are essentially the Voice of the African American community.
As an outcome of this symposium session, participants will examine the African American cultural traditions that created its resilience—give it voice shaped by the civic and social organizations that not only promote the strong will and resolve of the African American community but also serve as the purveyors of continued vitality within the culture. In fact, research shows that indigenous systems positively impact every aspect of African American life with adolescents (Sache, Poland, & Giblin, 1990; Watson & Protinsky, 1988), elderly people (Groger, 1992; Hatch, 1991; Luckey, 1994; Perry & Johnson, 1994; Spence, 1991), single parents (Deng & Bonacich, 1991), unemployed (Brown, 1985), and upwardly mobile middle class professionals ( Denton, 1990; Toliver, 1993; Wilkinson, 1990).
This indigenous approach will challenge participants and help educators challenge their students to examine their misconceptions about the Black and African American cultures and the global community by increasing their ability to tap into the strengths of indigenous people from different ethnic, racial, and cultural backgrounds. It will especially help them better understand and appreciate their own cultural values, traditions, strengths, and assets. The sessions will conclude with real vignettes from organizations such as the 100 Black Men of America, National Coalition of 100 Black Women, Black church, segregated school, extended family, Historically Black College and University (HBCU), the Black beauty/barber shop, and Historically Black Greek Letter Organizations (HBGLOs).
Short Biographies
Dr. Aretha Fye Marbley is Professor and Director of Clinical Mental Health Counseling and Clinical Coordinator of Counselor Education at Texas Tech University, She is an academic counselor and a critical humanist and womanist educator, storyteller, activist, servant, transdisciplinary scholar and morally engaged researcher with a commitment to helping people and communities. Her scholarship focuses on critical global multicultural-social justice activism, organic connections, and literacy advocacy across cultures, social structures, and social identities in mental health and communities. This includes human, social, and cultural rights, intersectionality, marginality, counter narratives, silenced womanist and feminist voice, and cultural competency. She has published extensively, provided professional development, and presented numerous papers in these areas. Dr. Marbley has received numerous community and academic awards including a national human rights award, anti-oppression award, and research award. She is the recipient of the YWCA Woman of Excellence, Counselor for Social Justice Mary Smith Arnold Anti-Oppression Award, Association for Multicultural Counseling and Development Kitty Harris Human Rights Award, Texas Counselors for Social Justice Outstanding Counselor Educator Advocate Award and the National Association for Multicultural Carl A. Grant Multicultural Research Award. She has accepted multiple special invitations from the World Bank and the Executive Director of the United Nations Economic and Social Council on topics including the organizations in international development cooperation, economic empowerment of women, education, youth and employment, violence against women, and eradicating global extreme poverty.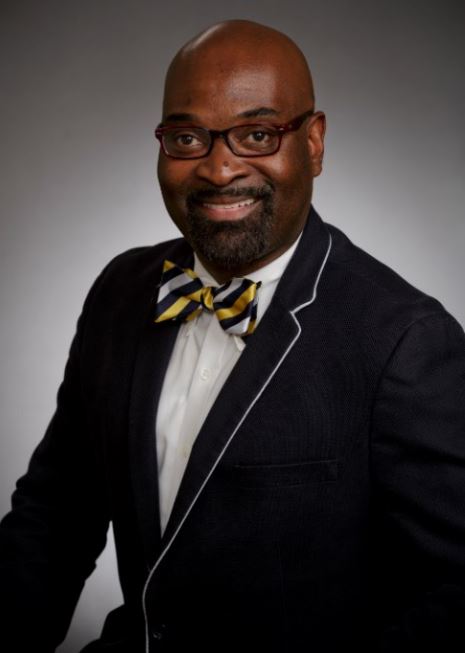 Dr. Fred A. Bonner, II is Professor and Endowed Chair in Educational Leadership and Counseling at Prairie View A&M University. He is formerly the Samuel DeWitt Proctor Endowed Chair in Education in the Graduate School of Education at Rutgers University and an esteemed expert in the field of diversity in education. Prior to joining Rutgers, he was Professor of Higher Education Administration and Dean of Faculties at Texas A&M University-College Station. He earned a B.A. in chemistry from the University of North Texas, an M.S. Ed. in curriculum and instruction from Baylor University, and an Ed.D. in higher education administration & college teaching from the University of Arkansas. Bonner has been the recipient of numerous awards, including the American Association for Higher Education Black Caucus Dissertation Award and the Educational Leadership, Counseling and Foundation's Dissertation of the Year Award from the University of Arkansas College of Education. His work has been featured nationally and internationally. He is the author of the recently released book, Building on Resilience:Models and Frameworks of Black Male Success Across the P-20 Pipeline.
Dr. Leon Rouson
is an Associate Professor in the Department of Early Childhood, Elementary and Special Education at Norfolk State University in Norfolk, VA. Dr. Rouson completed both his Bachelor's and Master's Degrees from North Carolina Central University in Durham, N.C., and his Ph.D. from Old Dominion University in Norfolk, VA.
Dr. Rouson has published several research articles in refereed journals and has written many book chapters. His research focuses on issues of diversity and social justice — and most often centered around diversity and oppression, urban black males, child development, curriculum & instruction, and school culture.

Dr. Rouson is also a renowned national educational consultant and motivational speaker.