Promoting Creative Minds of Young and Older Generations through the Filmmaking Medium
Co-Editor of 'Lights Camera Action and the Brain: The Use of Film in Education'
Author of 'The Director in the Classroom: How Filmmaking Inspires Learning'
This symposium focuses on promoting creative minds of young and older generations through the filmmaking medium. Within educational institutions, for instance, the discussion will focus on the various learning outcomes generated through the filmmaking project. The discussants will share their research with the audience and showcase a number of school-based projects in North America and other parts of the world where the short film is used to promote learning and higher thinking skills. In addition, issues related to promoting creativity through edutainment, especially the audio-visual tools, will be highlighted.
---
Short Biographies
Dr. Maher Bahloul holds a Ph.D. in Linguistics from Cornell University, New York, and an MA from the Sorbonne University, Paris. He taught courses in language, linguistics, translation, and TESOL in the United States and the Middle East. He participated in more than 60 international conferences and conducted workshops in various applied linguistics fields. His latest book with Carolyn Graham deals with the growing field of Learning through The Arts (LTTA), and focuses specifically on the use of film in education. Dr. Bahloul is Associate Professor at the American University of Sharjah.  
Website: www.maherbahloul.com/mb/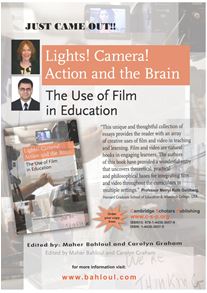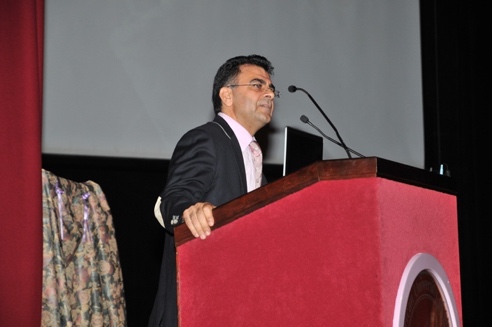 Nikos Theodosakis is an advocate for meaningful education. He is the founder of the OliveUs Education Society, he is the architect of the InStill Life, Preserving Your Culture and The Director in the Classroom projects. His book "The Director in the Classroom: How Filmmaking Inspires Learning" examines connected learning through digital media production in the classroom, is used as a resource for teacher training around the world and has been championed by the Centre for Media Literacy as "The best production handbook for teachers that we've seen!" His "Mattering" presentations and workshops examine the role of connection, meaning and purpose in the design of project based learning experiences. In sharing stories of his own projects in classrooms and in his work with educators, Nikos invites audiences to consider how to expand their classroom projects beyond the classroom walls and into the community and the rest of the world, and then provides tools and techniques on where and how to begin. Through his work integrating business, community, education and the arts, Nikos received the Financial Post Business and Arts Partnership award for best business and arts partnership in Canada and recently the Queen's Diamond Jubilee Medal for service and contribution to Canada. He works with schools and organizations to help grow meaningful learning projects that connect and matter to students, teachers and communities.