Education versus Learning: Changing Conceptions of Agency by Using the Future Differently
Riel Miller
UNESCO, Paris-France

Riel Miller is Head of Foresight at UNESCO, Paris. His primary expertise is in designing processes that use the imaginary future to understand the present. For three decades his work has concentrated on how to assess and direct the potential for socio-economic transformation in the private and public sectors. He has championed the development of the Discipline of Anticipation as a way to advance the capacity to use the future. Riel is widely published on topics ranging from the future of the financial sector and the internet to the future of schooling and social equity. He teaches around the world and for six years was a faculty member of the Masters in Public Affairs, Institute de Sciences Politique (Sciences-Po), Paris, France. Riel is a former board member of both the Association of Professional Futurists and the World Futures Studies Federation. He serves on numerous editorial boards and gives keynote speeches around the world.
---
Where is Creativity? Personality, Gender, and Geography in the Search for Innovators
Barbara Kerr
University of Kansas, USA
The search for innovators is on, now that it is clear that innovation is key to healthy economies. Nevertheless, the science of identifying and guiding potential innovators lags behind the research in identification and guidance of academic talent. In addition, differences in the ways in which men and women express innovative talent often make it difficult to recognize the potential contributions of women to science, technology, and engineering. The presenter will summarize key findings in the area of personality, gender, and creativity that provide the possibility of "profiling" innovators among adolescents and young adults. Recent findings from the Counseling Laboratory for the Exploration of Optimal States show that innovative personalities can be reliably identified among males and females across cultural groups. In addition, the next steps of applying the science of economic geography and social networking methodology to locating "clusters" and "nodes" of innovative behaviors in a community and regions will be described.
---
LEGO-Engineering: Creating Engineering Literacy at All Ages
Chris Rogers
Director, Center for Engineering Education and Outreach, Tufts University, Medford, MA 02155, USA.
Over the last 15 years, members of the Tufts Center for Engineering Education and Outreach have been working with LEGO Education to bring engineering to all students through LEGO Mindstorms. I will talk about the education theory behind the product, highlighting some of our joint research efforts to understand how the brain acquires, retains, and accesses engineering knowledge. I will then show what kids all over the world have engineered - from kindergarten to graduate school - from China to New Zealand to Luxembourg to South Africa - all learning to stop following directions and to start engineering. I recommend bringing kids.
---
Lines in the Sand: Are Certain Students Being Marginalized in our System?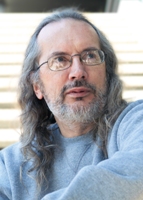 Ken McCluskey
Winnipeg University, Winnipeg, Canada
If we expect students to communicate and behave positively in the classroom, on the playground, and on the school bus, there obviously must be rules, order, and organization. And certainly, educational environments should be physically and emotionally safe for all children and adolescents. However, when overly rigid, punitive codes of discipline are put in place, many students – who cannot adapt to inflexible reactions and responses – may be harmed instead of helped. Indeed, under certain conditions, teachers, administrators, and support staff may inadvertently say and do things that essentially drive nonconforming, difficult young people from our system. Even with the best will in the world, educational caregivers can sometimes make unfortunate choices, draw lines in the sand, and push at-risk students over and out. The goals here are to raise relevant issues, identify specific pitfalls to avoid, and consider more hopeful, creative alternatives.
---
Getting from Creative Potential to Creative Talent: Assessment & the Educational Challenge
Todd Lubart
Université Paris Descartes, Paris-France
A new conceptual framework that focuses on latent creative potential and the process allowing individuals to transform their potential into accomplishment (displayed creative behavior) will be presented. First, the concept of creative potential will be examined, including the relevant psychological factors and the use of EPoC (a new measure for the Evaluation of Potential Creativity). Second, creative talent will be defined and operationalized, allowing the difference or « gap » between the initial state of creative potential and the end state of creative talent to be characterized. Third, educational strategies to develop the psychological resources needed to bridge the talent gap will be described.
---
Meaningful Learning through Creative Education
Patrick Blessinger
Higher Education Teaching and Learning Association, New York City, USA.
Patrick draws on his international experience as a university instructor, designer of educational programs, and researcher in learning and inquiry to discuss a meaningful learning approach to creative education, based on his book, Meaning-Centered Education. While many people believe that creativity is mainly the province of geniuses and artists, Patrick contends that creativity should be recognized as the essence of higher order thinking as well as a practical life skill that should be nurtured in everyone. Creativity can be described as the meaningful application of imagination. Creativity is important on both a global scale (innovation) and an individual level (imagination). So, how do we use creativity in novel and meaningful ways to explore new possibilities for ourselves and for society? And how do we foster creativity in an educational culture defined largely by conformity, standardization, and hyper-specialization? While there is no one-size-fits-all approach, Patrick discusses some of the benefits of creative education for learners as well as the implications for educators.
---
School-to-School Collaboration for Innovation and System Change
Christopher Chapman
University of Glasgow, Glasgow, UK.
Many education systems have invested in school-to-school collaboration to promote knowledge transfer and improve schools where students exit with lower educational qualifications than expected. It is no coincidence these schools tend to serve high poverty communities where broader educational achievement, aspiration and access to further education and higher-level employment are limited. In England, collaborative approaches have involved the development of a wide range of partnerships, federations and networks of schools designed to generate and move social and intellectual capital across organizational and community settings. This keynote reflects on a programme of research designed to advance understanding of the connections amongst different forms of school-to-school collaboration, educational outcomes, and leadership practices. To achieve this the paper reviews the impact on student learning outcomes of groups of schools run as a 'federation' and another group of schools under the authority of one sponsor or organising body as 'academy chains', similar to Charter Management Organising bodies (CMOs) in the United States. The keynote then considers the nature of leadership, management and governance most likely to promote innovation and system change in these diverse and often challenging settings.
---
Creativity in Mathematics and Science
Jacques Grégoire
Faculty of Psychology and Educational Sciences, Catholic University of Louvain, Belgium.
Creativity is often linked with art. Musicians, painters or writers are naturally seen as creative people. In contrast, researchers are more rarely considered as being creative. Scientists are instead seen as being mainly driven by rationality and technology, but not by creativity. In this presentation, we challenge such a representation. We show that scientific researchers cannot obtain innovative results without creativity. Through the history of mathematics and sciences, we analyse how the evolution of these fields are deeply rooted in creativity. Also, we discuss similarities and differences between scientific and artistic creativity. Should we use the same term and refer to the same processes for scientific and artistic creativity? Based on a close analysis of the scientific creativity construct, we tackle the issues of education and assessment. How should we assess scientific creativity? Do we need specific tests focused on this domain? Is it possible to develop scientific creativity through education, at school and throughout the professional career?
---
e-Portfolios in Action: Students Monitoring and Managing Their Own Learning
LIM Cher Ping
The Hong Kong Institute of Education, China.
This keynote examines how e-portfolios may be used as a tool to support students to monitor and manage their own learning trajectories in the higher education context. The session will draw upon the development and implementation of the e-portfolio initiative in the Hong Kong Institute of Education that aims to empower students to "learn how to learn" as they progress through four or five years of undergraduate studies. It highlights the promising practices of supporting students to reflect upon their learning, identify learning gaps based on their self-assessment of 21st century competencies, and plan for their own learning needs. It also explains how students may use the e-portfolio as a showcase of their learning journey in the Institute and articulate the competencies that they have developed in the journey.
Based on the lessons learned from the first two years of e-portfolio implementation that include establishing buy-in from staff and students, developing support resources and system, and re-thinking and re-designing assessment tasks, this session shares with participants the key components that support the scaling up and sustainability of the e-portfolio initiative in the Institute. The components include: professional learning sessions and walk-in clinics for students and staff, partnerships with staff to co-develop the assessment tasks and learning activities, senior management buy-in of the initiative for the core courses, support resources for self-learning, and ongoing evaluation of the implementation to refine the process.