Second Day (Tuesday: July 8, 2014):

11:45 – 13:15



Special Session: Creativity, Innovation, Education and Technology
(1) Designing Human-Computer Interfaces to Support Collaborative Creative Work: A Multivariate Approach
Julien Nelson; Benjamin Frantz; Todd Lubart
Paris Descartes University Institute of Psychology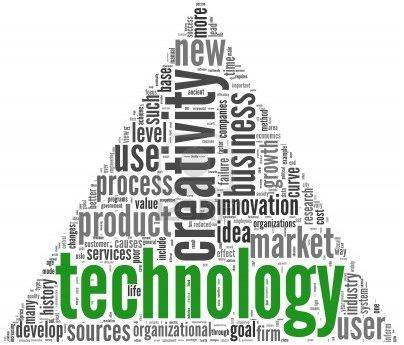 Over the past few years, several authors have argued that computers could offer interesting ways to support creative work in teams (Lubart, 2005; Shneiderman et al., 2006). To our knowledge, however, there has been no work attempting to propose a formal model to structure the user-centred design (UCD) of human-computer interfaces to support creative work. In this presentation, we describe a model of the design process used in project CREATIVENESS (CREative AcTIvities in Virtual ENvironmEnt SpaceS), an ongoing project aiming to explore the potential of Multi-User Virtual Environments (MUVEs) to support collective creative work. MUVEs have been suggested as a potential technology to support creative work (Ward & Sonnenborn, 2009; Uribe Larach & Cabra, 2010). Indeed, they offer unprecedented possibilities for users to customize their work environment, and to access work situations that would be otherwise impossible. Thus, users are able to customize elements of their work situation, notably (a) the contents of the virtual scene, and (b) the appearance of the avatars which represent them. How can one best explore this potential? A common topic in HCI design is the connection between the user / task model and design specifications. To characterize this connection, Béguin (in press) describes three main philosophies : (a) crystallization, that is the fact that design specifications can be guided by a formal task/user model; (b) plasticity, i.e. the fact that crystallization is not sufficient to account fully for the variability of user activity, requiring the implementation of personalization solutions in HCI design; and (c) development, i.e. the fact that design should foster transformations of work practices, involving both learning processes on the part of the user and customizations of the user interface. Designing HCIs to support creative work leads us to rethink this model. In project CREATIVENESS, we have adopted a componential approach of creativity. Such models view creativity as an emergent property resulting from interactions between multiple factors (Sternberg, 2011). From this point of view, the conditions that are supportive of creativity are not the same for everyone. From this point of view, designing digital work environments that foster creativity implies a strong focus on plasticity; but at the same time, systems that allow extreme levels of personalization pose many questions to designers. The design process we have adopted in the case of the CREATIVENESS project includes several stages of end-user involvement and modelling. We will discuss how this allows us to encompass the variability of user preferences and design possibilities.
---
(2) Using Digital Representations of Self for Education: The Engineering Students' Case
Jérôme Guegan; Nicolas Maranzana; Fabrice Mantelet; Frédéric Segonds; Stéphanie Buisine
Recent research has shown that digital representations of self (i.e., avatars) in virtual environments can influence users' behaviors. For instance, attractive avatars lead users to behave in a more intimate way in terms of self-disclosure and interpersonal distance (Yee & Bailenson, 2007). The same goes for the appearance of embodied female avatars, more or less sexy, which can impact perceptions and judgments towards women (Fox, Bailenson, & Tricase, 2013). This type of behavioral modulation - known as the Proteus Effect (Yee & Bailenson, 2007) – could be used in an educational context, at least when the skill to be acquired can be expressed or assessed through the learner's behavior. In the present study, we aim to design a digital tool to foster creativity for engineering students, since creativity, which leads to invention and innovation, is part of nowadays engineers' essential skills. The first step of this research consists in finding ecological and relevant digital representations of a creative engineer. However, since the physical features and personality traits that characterize creative people are multidimensional and non-exclusive (e.g., Lubart, 2003), the prototypic avatar for creativity may not exist, but may emerge from specific users' representation of what "being creative" means. For engineering students, avatars which look like "inventors" (e.g., looking like Einstein, wearing a lab coat or using scientist' instruments) are perceived as the most creative and seen as the most likely to produce innovative ideas. In contrast, exuberant andcolorful avatars were not relevant for them to embody creativity. The following step consists in testing whether the digital representations of inventors produce an effective Proteus Effect, i.e. if they enable the engineering students to be more creative. In this experiment, groups of three engineering students brainstorm in a collaborative task (i.e., to develop a new mode of transportation) during 15 minutes in a virtual room. Each participant embodies an avatar rated as an inventor or as non-inventor. Following previous work in the field of Proteus Effect and self-perception, we assume that both creative performance and innovative ideas should be increased in the inventor condition. The results and their implications for education will be discussed. The various possibilities of self-representation in virtual environments and their potential positive effects for learning and education will also be discussed.
---
(3) Project for Evaluating the Effectiveness of Design Thinking Training for French Undergraduate Engineering Students
Souad Latorre1; Véronique Hillen2; Samira Bourgeois-Bougrine3
1 ESIEE Paris - d.school
2 d.school - Ecole des Ponts Paris Tech
3 LATI – Université Paris Descartes
To remain competitive, companies must regularly propose new offerings of products and services to consumers. A major challenge for engineers is to define products that are both new and adapted to future users and uses while working in multidisciplinary teams. This presentation aims to develop a method to evaluate the effectiveness of engineers' education through design thinking, which implies collaborative innovative challenges in a setting such as the Paris Est d.school. The use of a multivariate approach of creativity will help to assess how individual and team behaviour change over time, as well as other metrics such as the level of empathy, along with conative, emotional, cognitive and environmental factors. Whether it is for incremental or radical innovation, the issue of unleashing engineers' capability for innovation by using design thinking principles needs to be explored, as well as conditions that favour innovation through a design thinking approach. The findings aim to foster pedagogical and industrial innovations.
---
(4)

Design Environments for Enhancing Individual Creative Work: From Cognitive, Emotional and Environmental Factors to Computational Support
Nathalie Bonnardel1 & Carole Bouchard2
1 Aix Marseille Université
Centre de recherche en Psychologie de la Connaissance, du Langage et de l'Emotion (PsyCLE, EA 3273)
2
Arts et Métiers ParisTech
Laboratoire Conception de Produits et Innovation (LCPI)
Whatever the domain, final product designs need to have some innovative aspects in order to be attractive to customers or future users. It is a challenge both for companies, in order to

remain competitive, and for designers, who have

to inject creativity into their design projects while at the same time satisfying constraints pertaining to the object to be designed (Bonnardel, 2000, 2006). This is why designers frequently express the need to find inspirational sources or conditions that will stimulate their creativity in the context of design problem-solving (Bonnardel, 2012). This quest may lead them to examine existing or competing products that already fulfil similar functions (for instance through a benchmarking; Ulrich & Eppinger, 2000). However, when faced with a new design problem, designers may tend to reproduce solution approaches they have used in past designs or features of products they have previously developed or examined, making it all the more difficult to find creative design solutions (Bonnardel & Marmèche, 2004; Ward, Patterson, Sifonis, Dodds, & Saunders, 2002) and leading to design fixation (Chrysikou & Weisberg, 2005;Jansson & Smith, 1991). Therefore, it appears necessary, first, to identify conditions that can stimulate the emergence of creativity in design activities and, second, to operationalize these conditions through the development of computational systems that aim to enrich designers' thought processes and help them open up their search space for ideas.
To this end, in a first part, we present three models of creativity : one that highlights the role of the environment in the production of creative ideas (Dul & Ceylan, 2006), another one that emphasizes the multivariate approach of creativity (Sternberg & Lubart, 1995 ; Lubart et al., 2003), and the last one that points out the role of two main cognitive processes in creative activities and creative design (Bonnardel, 2000). Moreover, we discuss the relationships between cognition, context and emotion in order to define characteristics of stimuli that could help designers to extend their search space of ideas for product design. In a second part, we describe experiments conducted in order to analyze the effect of specific stimuli, consisting of images or words, on the evocation process of participants with different levels of expertise in design (students in design and professional designers). More precisely, we study the impact of words and images presenting a double characteristic: (1) they conveying either positive or negative emotions; and (2) they belong or not to the same conceptual domain as the object to be designed (i.e., intra- vs interdomain stimuli). In a third part, we present two computational design environments that resume some aspects pointed out during the experimental studies: the TRENDS system (Bouchard, Omhover, Mougenot, Aoussat, & Westerman, 2008; www.trendsproject.org) and the SKIPPI system

(

www.skippiproject.com

)

.

These systems respectively allow designers-users to have access to either images or words and, on these bases, aim at helping designers to find inspirational material. In addition, we present preliminary studies that contribute to better understand the use of these systems for performing creative tasks. Therefore, this presentation will contribute to show the interest of associating cognitive, emotional and environmental factors in order to develop design environments for supporting creative activities.
(5) The Impact of Second Life on Performance in a Collaborative Creative Task
Hanaa M'Barki; Samira Bourgeois-Bougrine
Laboratoire Adaptation Travail Individus - Paris Descartes University
This study is a part of a large research program called CREATIVENESS (CREAtive acTIvities in Virtual ENvironmEntal SpaceS), which aims to assess the benefits of MUVEs in a collaborative creative task in the transportation domain. Launched by Linden Labs in 2003, Second Life (SL) is an online, three-dimensional virtual world that allows multiple users to interact and communicate with each other as avatars. The playful environment of Virtual Worlds has been described as engines of creation that provide the freedom to experiment and lead to unprecedented rates of innovation. Second Life has been considered as a "Petri dish" for innovations. The aim of this study is to evaluate the impact of SL on the team's collective creativity, group motivation and cohesiveness during brainstorming sessions. The task aimed to propose ideas that would improve the mobility of citizens of Paris by the year 2020. Two conditions were tested: brainstorming in a real meeting room (control condition) and brainstorming in SL in a similar meeting room using avatars (experimental condition). Eight groups of three students were randomly assigned to one of the conditions. The participants completed at the end of the session the Intrinsic Motivations Inventory and Group Cohesiveness Index. A jury assessed the creativity of the solutions proposed in each group. The preliminary results seem to support the idea that SL enhances group creativity. Based on these findings a theoretical framework has been developed to examine the processes involved in the reaction to the "physical" context of MUVEs and experimentations are planned to explore the impact on creative task of three factors: 1) the ability for participants to create a personalized, simulated work environment; 2) the ability to have visual access to inspirational virtual sceneries; and 3) the ability for users to escape the confines of a standard meeting room and interact with a larger virtual world.