Purposeful Thought in the Classroom: Do Emotions Matter?
Douglas P. Newton
School of Education, Durham University, England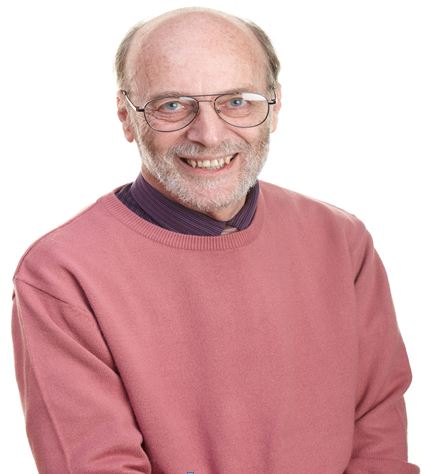 The fostering of cold, emotionless reason has been central goal of formal education for a long time. Given the evident successes attributed to such thought, this is understandable, but there is no thought without emotion. Moods and emotions, however, are commonly seen as bad for purposeful thought. This can be true, but moods and emotions can also support it – if they are the right ones. Teachers and researchers need to consider this in their work. The purpose of this presentation is: (i) To point out that moods and emotions play key roles in teaching and learning yet are 'elephants in the classroom', ignored or suppressed, and rarely consciously recruited to optimise students' thinking; (ii) to describe how moods and emotions affect various kinds of thought expected in classrooms, and do not always respect 'tried and tested' teaching strategies; and (iii) to suggest that pedagogy should include 'emotional design', the management of the emotional climate, and stream of affect in the classroom, and that research is needed to explore these. This keynote builds on an extensive review of research on the role of moods and emotions and their interaction with cognition. This research has burgeoned in recent years and is now beginning to be applied in educational contexts. It offers food for thought about the 'emotional labour' of all engaged in teaching and learning.
---
The Future of Gifted Education
Dean, Faculty of Education, University of Winnipeg, Canada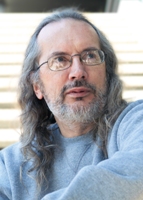 The intent of this keynote is simply to offer some thoughts about the direction of gifted education. The future awaits, and researchers and practitioners in the area have a responsibility to point the way in positive, productive fashion. As a result of burgeoning technology and other factors, much of what was once the sole province of the gifted domain has now found its way into the mainstream. Consequently, the field is at a pivotal point in its evolution. Many alternatives and possibilities must be considered in a balanced manner, including selecting and preserving the key elements from the past, focusing on issues of morality and citizenship, debunking myths concerning early school entry and acceleration, emphasizing talent spotting in traditional and nontraditional settings, adopting a reasoned global perspective, and embracing the promise of interdisciplinary collaboration. As well, Lost Prizes and related spin-off projects (designed to identify and develop the talents of marginalized populations) are offered as examples of initiatives that can expand enrichment opportunities and make gifted programs more inclusive and accessible.
---
Innovation in STEM
Don Ambrose
Rider University in Lawrenceville, New Jersey, USA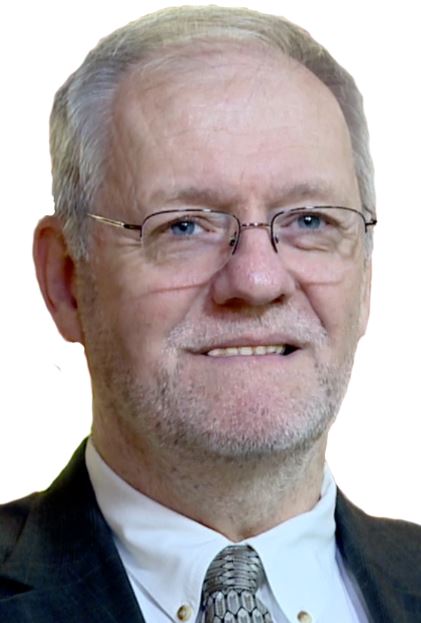 Innovation in science, technology, engineering, and mathematics fields is attracting considerable attention. In this session we will explore some ways in which STEM innovation can be invigorated or suppressed. The invigoration can emerge when we recognize and support the development of the strongest STEM talent. The suppression takes place when prominent policymakers, societal leaders, and educators become trapped within dogmatic idea frameworks. We also will explore an array of creative and critical thinking strategies that can motivate bright young people to engage in STEM activities and possibly pursue STEM careers. Some of these are existing strategies that have recently been refined to make them more conducive to STEM innovation. Others are recent inventions based on ideas extracted from multiple academic disciplines and professional fields. Some of these strategies can be used by established STEM professionals who want to inject more innovation into their work. Finally, all of the strategies can be applied to other academic disciplines and professional fields beyond STEM.
---
Engaging Children and Youth on Math, Science and Technology Education through the Finnish Model LUMA
Maija Aksela
University of Helsinki, Finland
Finland became known for its students' exceptionally high-level mathematics and science competence on international assessments during the 2000s. The aim of LUMA Centre Finland is to inspire and motivate children and youth into mathematics, science and technology through the latest methods and activities of science and technology education. The aim is also to support the life-long learning of teachers working on levels of education from early childhood to universities, and strengthen the development of research-based teaching. This presentation describes some successful examples of the LUMA activities for children and youth.
---
Creativity through the Lens of Language Impairments
Alessandro Antonietti
Dipartimento di Psicologia, Università Cattolica del Sacro Cuore, Milano, Italy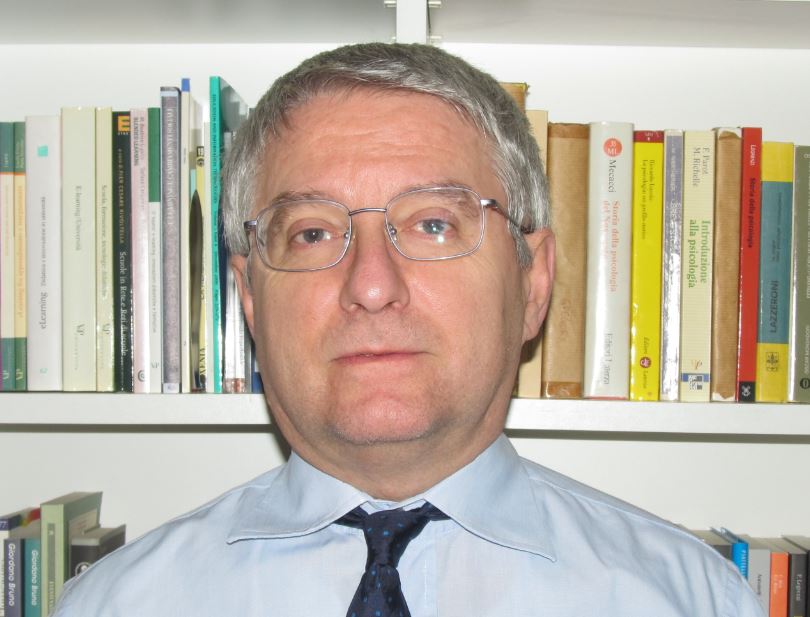 It has been reported that individuals who provided original contributions in different domains were affected by language deficits, such as dyslexia. This would be a consequence of their preference for visual representations and intuitive strategies, well as of their tendency to process information globally. Compensation strategies as the reason of the enhanced creative potential of those persons cannot be discarded. In the talk empirical studies about the performance in creative tasks by people with language impairments will be reviewed. In addition, three new studies involving secondary school students will be described, all converging in showing that participants with dyslexia exhibited an enhanced ability to choose unusual combinations of ideas. Finally, the possible mechanisms underlying the alleged connection between creativity and language will be taken into account.
---
Developing Resilience and Self-Esteem in Marginalized Populations through the Dynamic of Mentorship
Alan C. Wiebe
University of Winnipeg, Canada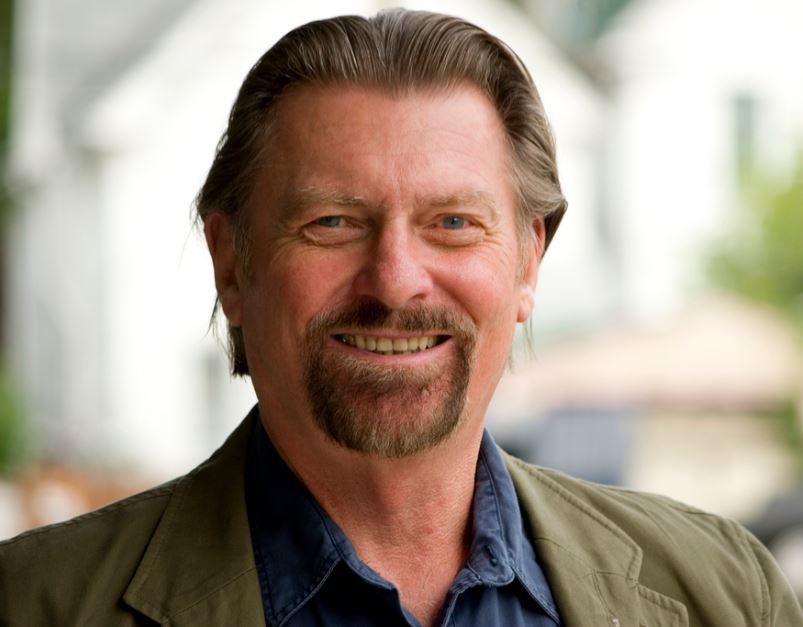 Mentoring can be a powerful tool for connecting with marginalized populations of children and youth. The mentor/mentee relationship is the key to developing and fostering positive self-esteem and resilience. Underlying models and strategies that have guided successful mentoring efforts, past and present, are examined. Elements such as definition, tone, flexibility, selection/matching/preparation of mentors and mentees, relationship technology, talent spotting, and program evaluation will also be included in this presentation. The various programs that use the mentorship dynamic as well as the voices of mentors from the University of Winnipeg are examined and shared in this presentation.
---
Creative Thinking in Virtual Reality Environments
Todd Lubart
University of Paris Descartes, France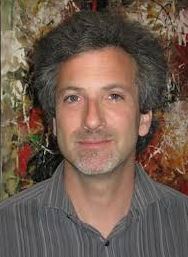 This presentation will focus on the emergence of multiple user virtual worlds (MUVE) such as Second Life. These platforms offer a range of possibilities that can be used to enhance creative thinking. First a general overview of ways that technology can impact creativity will be presented. Then the presentation will focus on recent work that relates directly creativity and MUVE virtual worlds. A first line of empirical research shows an impact of virtual worlds in terms of the work space, which may facilitate creative thinking. A second line of work shows an impact of the avatars who represent individuals engaged in creative work. A third set of studies indicates that effects on collaborative interactions. Finally, implications for fundamental research and applications such as creativity training and techniques will be proposed.
---
The Few, the Proud and the Brave: Finding, Hiring and Managing Gifted Employees in a Time of Talent Wars
Roland S. Persson
School of Education & Communication, Jönköping University, Sweden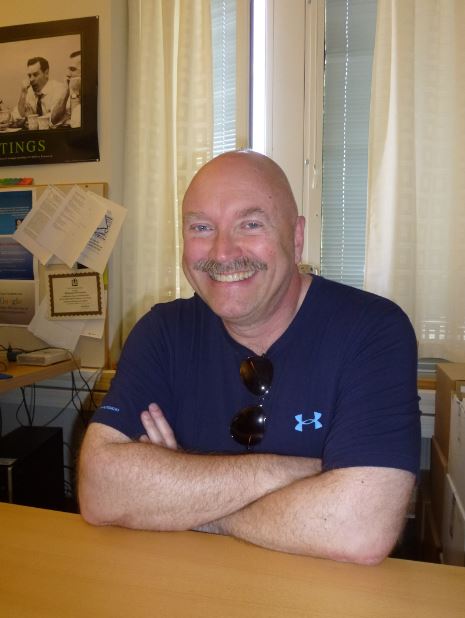 The allusion to a warlike state of affairs is not mine but that of worldwide management consultant firm McKinsey & Company. The company and its researchers coined the expression War for Talent in the 1990s in an effort to explain the scarcity of available expertise deemed necessary to further envisioned global and macro-economic growth for The Third Industrial Revolution, and that which has now been declared by German and Swiss visionaries to have developed into the Fourth Industrial Revolution. Everyone wants to find and employ "talent" but the general understanding of what this could be considered as is surprisingly very vague somewhat mirroring the definition crisis in Gifted Education. Because of the growing interest in and the need for so-called talent management to sustain desired economic development it has become essential to merge the experience of several fields of application and research with one another to eliminate management practices based on ideology and wishful thinking to rather learn from solid and well established experience combining it with existing research from all relevant academic fields to avoid "throwing out the baby with the bath water" as the saying goes. For example, it has been the observation of initiated management experts that extremely creative individuals are often discarded during recruitment because they fail to fit expectations of how an applicant should ideally behave during an interview. Add to this, that when finally hired, their employers rarely, if ever, know who they are, what they are and what they need to function. Gifted education has a fair understanding of who the gifted and talented actually are and what they need, even though theories and identification models vary considerably. This keynote will chart this new territory in management and pinpoint areas of contention, agreement and useful practice. While talent management is becoming reasonably well established it has as yet to include giftedness management as well. Neither the psychological construct of giftedness nor giftedness as a behavioural phenomenon tends to be understood by talent managers or indeed talent management scholars. Much could be learnt by drawing from Gifted Education.
---
The ASIS (Anadolu-Sak Intelligence Scale): A New Measure of Intelligence
Uğur Sak
Anadolu University, Turkey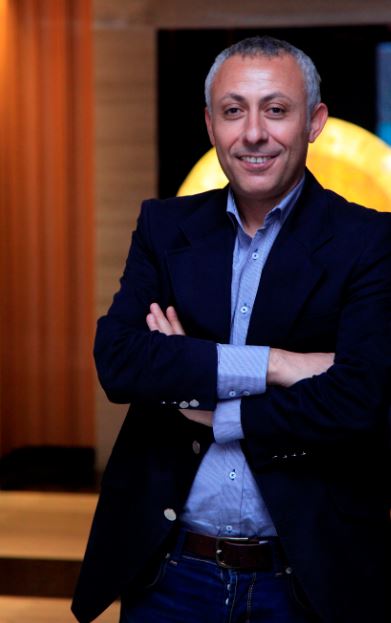 The ASIS (Anadolu-Sak Intelligence Scale) is a theory-based new measure of intelligence. Both the general structure of the test and its subtests are based on theories. It is composed of seven subscales measuring verbal reasoning, lexical knowledge, verbal short-term memory, visual-spatial simultaneous processing, visual sequential processing, visual-spatial reasoning, and visual perceptual discrimination. All together with different combinations, subtests yield eleven profile scores. We collected data from 5263 children to investigate psychometric properties of the ASIS. The data supported a three-stratum structure with general intelligence on the top, verbal reasoning, visual-spatial reasoning and memory capacity on the second level, and seven subtest abilities on the first level. The discriminative power of the ASIS for special-education children was also found to be strong. Gifted students' scores ranged from 114 to 156, children with intellectual disabilities had a score from 39 to 70 and autistic children's score ranged from 39 to 111. The test even was found to inspect an autistic child with superior visual ability. Test scores highly correlated with age and grade, showing strong developmental validity evidence. Similar to validity properties, the ASIS also showed strong reliability indicators. Internal consistency coefficients ranged from .95 to .99 and test-retest coefficients was found to be from .90 to .95. The talk also includes a critics of current assessment practices and the use of the ASIS in identifying children with high ability.
---
Creativity and Wonder
Vlad Petre Glaveanu
Aalborg University, Denmark
The experience of wonder is often said to be at the origin of acts of creativity, both historical and mundane, from big breakthroughs in science to the everyday discoveries of children at play. And yet, wonder and wondering have rarely been theorised until now, at least in the psychology of creativity. Understood as one of the main ways in which we engage with the possible, wonder presents us, upon closer inspection, with a paradox typical for creativity – experiencing the present (the here and now) through the lenses of what is absent (the not-yet-here). Wondering is grounded in the possibility of adopting multiple perspectives on a certain reality, many of which are yet unknown to the creator while anticipated and actively looked-for. In this keynote, the creative process fuelled by the experience of wonder is described as a cyclical interplay between awareness, excitement and exploration of the possible. Thus, one of the main consequences of focusing on wonder and wondering is not only a renewed focus on process in creativity research but, most of all, a new emphasis on the less 'visible' and yet essential aspects of creative action as it bridges the actual and the possible. The discussion of wonder has important implications for how excellence, creativity, and innovation are cultivated (or not) within basic and higher education.
---
Children Discover the Beauty of Mathematics in Elementary School
Klaus-Peter Eichler
University of Education (Pädagogische Hochschule Schwäbisch Gmünd), Schwäbisch Gmünd, Germany
"The mathematically uneducated can be recognized by his excessive precision in numerical calculation." (Carl Friedrich Gauss)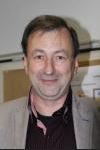 The longer one thinks about this citation, the better one understands why children lose their interest in mathematics very quickly. This does not only affect talented children but very often it's exactly them who suffer the most. There's only one way to change that. We have to stop painting a picture of mathematics being pure calculus. Instead we could start to show children the beauty of the subject with all its bright ideas. Offer them the full creative potential of thinking and working mathematically. Although we claim that we already are doing so, the thing we really do is to give ancient tasks a modern look without changing the core of the task itself. Real mathematics which children could perform with delight does not play any role in every day teaching which restricts the subject to a boring yet annoying discipline. We instruct them how to do calculus – numbers, fractions, operations. After that the goal of mathematics is pure analysis – functions, integrals, maxima.
But even tasks of discrete mathematics can be transformed in a way that every primary school child can understand the problem. We can observe a thrilling reaction. These tasks arise real interest which will lead to another quite natural action. The children want to solve the problem and start working on it. Without force and without any order to do so. They take the task home and talk with their parents about it without the feeling of doing homework – because they saw the beauty of mathematics in it.
---
Gifted Black U.S. Students in STEM: The Faculty's Role in Sustaining Success in the Historically Black College and University (HBCU Context)
Fred Bonner II
Prairie View A&M University, USA
This keynote presentation will underscore the looming global and United States national problem of the persistently low production of African Americans graduating with STEM baccalaureate degrees (Marder, 2016; NSF, 2006). The goal is to create viable solutions to the conundrum of low representation of African Americans in the STEM workforce. It is also significant that this research will identify factors, through a mixed methods approach utilizing both qualitative and quantitative measures, which contribute to HBCU STEM faculty's production of successful STEM graduates.
---
Authentic Connections: Recipes for Student Success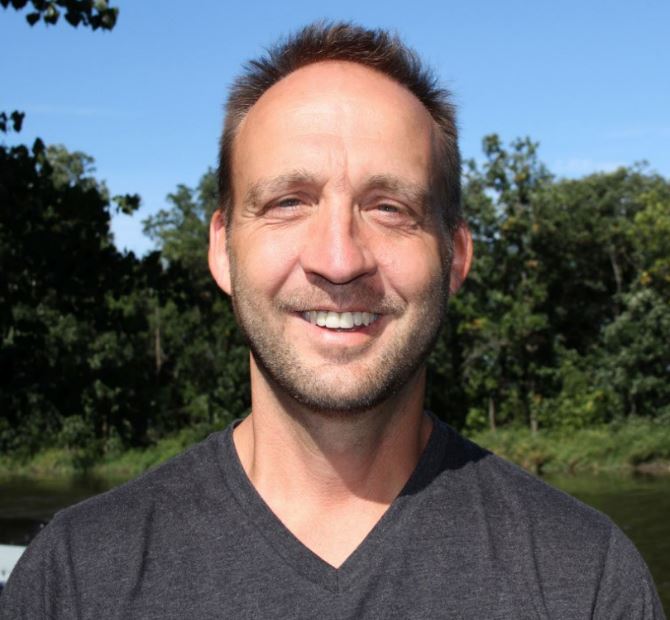 Ken Reimer
Winnipeg, Canada
Many educators believe that connecting with young people is an essential element of student success – especially for those deemed at-risk. Often barriers stand in the way of making these connections, and teachers are often faced with daunting challenges as they attempt to build relationships with children and youth who are, in effect, relationship-resistant. In this session, practical theories, strategies, and examples are offered to help educators successfully connect with students who desperately need security, hope, and positive relationships in their lives.
---
An Enrichment, Talent Development Model for an Undergraduate Alternative Education Program
Philip Baker; Melissa Harder; Lisa Neufeld
University of Winnipeg, Canada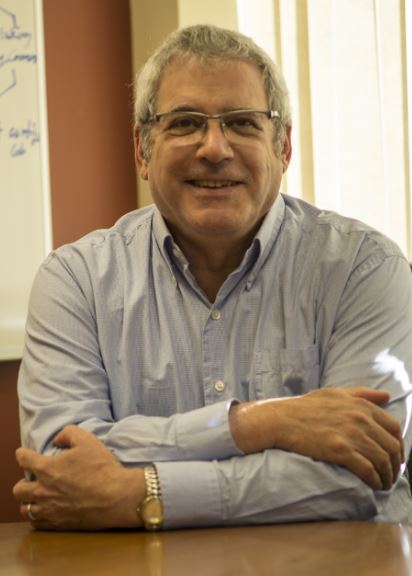 The intent here is to describe an "in-the-trenches" model for preparing teachers of the future. It is currently operating successfully at the University of Winnipeg (Canada) and is offered to stimulate and guide enrichment and talent development efforts for hitherto marginalized pre-service teachers who found their way into our alternative education ACCESS Program. While recognizing some of the information presented is especially pertinent to one particular situation, the hope is that the shared philosophical perspectives and observations might pique the interest of educators in other post-secondary settings. Perhaps by adapting and building upon the principles and concepts salient to this approach, others may be able to develop ways to inject more enrichment and innovation into their own settings. To highlight the voices of graduates of the program, two former students will share their personal perspectives about their journey from down-and-out hopelessness, to academic success at the university level, to up-and-coming performance as teachers in their own right in the public school system.
---
---
---