Welcome to Paris
Ask the French Embassy in your country about the required documents to get the Schengen Visa.

Upon the completion of your registration, Paris Descartes University will provide you with a letter to "Whom it May Concern" to be submitted alongside other required documents.
It is recommended that you arrange for the registration and then the visa as early as possible.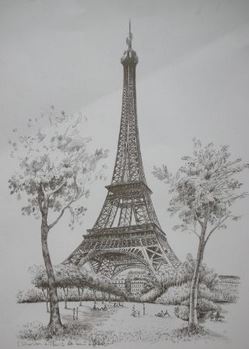 In summary, make sure that you have:
Submitted your abstract(s) before May, 2017;

Registered for the conference;

Got approval letter from the ICIE;

Got a letter from Paris Descartes University;

Booked your accommodation. Taking into consideration that the conference starts on July 4, 2017 (morning), and will be ended on July 6, 2017 evening. But, if you are registered for the post-conference workshops, these workshops will be conducted on July 7, 2017 in two sessions: (i) Morning session (09:00 - 12:00); and (ii) Afternoon session (13:00 - 16:00).

Informed the conference secretariat about your travel arrangements.
---
If you have any question, do not hesitate to contact the ICIE:
e-Mail taisir@icieworld.net