Utilising ICT to Rekindle the Lost Art of Creative Thought and Differentiate Learning for Gifted Students
Presenters: Carolyn Giles; Sarah Rogerson; Juliette Gartside
In conversing with highly able students, more questions are inevitably raised than answers; this is particularly true when considering whether the teaching practices employed are meeting educational needs. The digital world offers the promise of a new world of learning for our young people. One in which they can gather knowledge and explore ideas with rapidity and express their thoughts in multi-modal domains. The emphasis on preparing students for 'life' through a sound education has been an important scaffold for many, but tragically for most highly able thinkers this has meant that their once cherished creativity has been snaffled away. Returning to students what the system had effectively stolen from them, with the well intentioned premise of 'preparing them for life', became a focus for Action Research undertaken with highly able students in Australia. This digital revolution, however, comes with challenges; lack of connectivity and socio- economic concerns present the danger of imposing a digital divide. In countries with vast distances, isolated or economically disadvantaged schools and communities may be under-resourced, placing limitations on young people's developmental opportunities.
Utilising ICT to support differentiated learning for gifted students can be a means to unfetter student potential raising the question, how can learning programs be differentiated to ensure curriculum requirements are met while still retaining the integrity of creative thought? Exploring this question has led both students and educators down a path of wonderment and innovation. A path, acknowledging that ICT was born of a creative mind and embraced by our world, has been integral in re-igniting a passion and thirst for creative outcomes. Presenting solutions rather than seeking questions has long been the downfall of creative thought within our educational settings. Through examining the Australian Story and the harnessing of technology to meet student needs, participants will share the journey of educational innovation, tenaciously grabbing hold of great questions that become springboards to enquiring, creative minds switched on to learning and forging footsteps that will change our world.
---
Short Biographies
Carolyn Giles: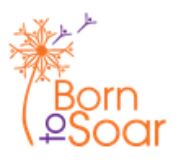 Consultant in Gifted Education to Australian Learning Institutions.
Facilitator of Academic Acceleration Program Private Girls' School Melbourne.
Director of Born to Soar Propriety Limited.
(an Australian online learning environment for highly able learners).
Sarah Rogerson:
Classroom teacher Private Parallel Education School Melbourne.
Consultant and Speaker in Technology Integration in Language Classrooms.
Convenor of Academic Extension Program in School setting.
Juliette Gartside:
Head of Gifted Talented and Special Needs Private Girls School Melbourne.
Speaker on Gifted and Multi Modal Education.
Board Member and Program Writer for of Born To Soar.