Forum (1): University of Winnipeg, Canada
Community Outreach and Servant Leadership in Higher Education

Moderator: Joseph Goulet
Presenters: Joseph Goulet; Ken McCluskey; Alan C. Wiebe; Philip Baker
Seeking to become more than merely a "good" teacher preparation program that delivers solid methods courses and practicum experiences, the Faculty of Education at the University of Winnipeg (UW) has moved beyond standard practice to forge a unique identity based on the principles of community outreach and servant leadership. In this forum, the presenters discuss foundational concepts such as social justice, service learning, alternative education, reaching out to inner-city neighbours, and global networking (through conferences, publications, journals, and service delivery partnerships). Highlighted, as well, are local and international initiatives to reclaim talented but troubled young people.
---
Forum (2): Università Cattolica del Sacro Cuore, Italy
Creativity in Atypical Development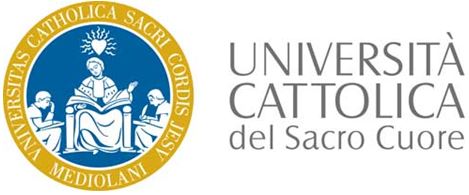 Moderator: Alessandro Antonietti
Presenters: Alessandro Antonietti; Alice Cancer; Stefania Molteni
The aim of the symposium is to shed light on the relationships between different forms of deficits and creativity by considering three different cases (autism, attention deficit and hyperactivity disorder, autism). Research findings concerning the comparison between clinical and control groups, as well as the results of some interventions addressed to children with cognitive impairments, will be reported. Implications for education and rehabilitation will be discussed.
---
Forum (3): Schwäbisch Gmünd, Germany
Supporting Mathematically Talented Children in the Classroom - A Chance to Develop All Children's Interest in Mathematics
Moderator: Klaus-Peter Eichler
Presenters: Klaus-Peter Eichler; Hans Peter Nutzinger

We know that the support of mathematically gifted children is important and meaningful for our society. To do so there are many effective and well established activities, such as math circles, Mathematical Olympiads etc. We also know, that it´s necessary to support not only mathematically gifted children. We have not only to enable all children to successfully cope with mathematical performance requirements. We must find ways to develop creative behaviour for wide range of children. The everyday teaching has to face this. We believe that the support of mathematically gifted children in daily teaching in mathematics classes not only raises the level of teaching results in general. This also has positive impacts onto children´s creative behaviour and their motivation. However, this requires carefully chosen tasks and a suitable working with these tasks. Characteristics of such kind of tasks and working with tasks appear in our presentation using examples from grade 4 up to 7. For us, grade 4 up to grade 7 are very important, because this is the transition period from primary to secondary education. Nevertheless, we find a lot of materials for grade 1 up to grade 4 and also for grade 8 up to grade 12, but there are only few materials for this important period. We will not only present a lot of tasks with bright ideas, moreover we will show possibilities for and characteristics of a successful work with these tasks.
---
Forum (4): Prairie View A&M University, USA
Building on Resilience: Models and Frameworks of U.S. Black Male Success Across the P-20 Pipeline
Moderator: Fred Bonner II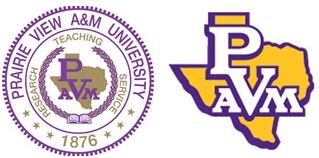 At a time when so many studies of African American students in the United States focus on the factors of failure this symposium presentation will attempt to fill a conspicuous void in the research literature by focusing on success. A number of key strategies will be offered to administrators, teachers, and school board members who seek viable ways to promote the success of academically gifted African American males. This presentation is based on Bonner's book Building on Resilience: Models and Frameworks of Black Male Success Across the P-20 Pipeline.
---