Welcome to the 18th ICIE conference 2022 on:
Excellence, Innovation, & Creativity in Basic-Higher Education & Psychology
Latest Development in Research & Practices
Helsinki - Finland (July 4 - 8, 2022)
---
Kirsi Tirri, Ph.D.                        Sandra K. Linke, Ph.D.                        Patrick Blessinger, Ph.D.                      Petri Nokelainen, Ph.D.                  
Helsinki University                                 ICIE Director                                                      HETL Executive Director                                     Tampere University                                       
Conference Chair                                   Co-Chair                                                            Co-Chair                                                               Co-Chair                                               

---
Welcome to the ICIE International Conference
The International Centre for Innovation in Education (ICIE) is committed to the development of all learners as productive world citizens and leaders for the future. This International Conference will provide a conference programme with the highest calibre of: Nobel Prize winners, keynote speakers, invited speakers, and a large number of scholars and presenters alongside a selection of exhibitors. The ICIE conferences are milestones in the journey towards leadership, creativity and innovation in basic-higher education and psychology.
*

Encourage volunteer spirit; 
*  Promote excellence and sustain quality; 
* Connecting Communities; 
* Strive for improvement; 
* Evolve responsibly; 
* Meet community expectations of quality; 
* Sustain competitiveness and viability; and,
* Balance innovation with core essentials.
This conference provides you with the opportunity to: 
Explore the latest developments in education & psychology in general, and innovation in education in particular;
* Examine
the need for sustainable educational systems;
* Integrate the latest technology into the education system;
* Debate the future of education & psychology: What are the challenges ahead?
* Learn from innovative case studies where educational institutions have taken the initiative;
* Engage in a series of seminars designed to debate the theory and practice of real improvement in education & psychology; and,
* Participate in pre-conference workshops designed to develop participants' competencies.
---

Conference Categories:
Excellence in Education: Basic & Higher Education;
- Gifted Education;
- Creativity & Innovation;
- Educational Technology;
-
Psychology
, including all branches (e.g., applied psychology; cognitive psychology; organizational psychology; developmental psychology; experimental psychology; clinical psychology; educational psychology; cross-cultural psychology; positive psychology; social psychology; comparative psychology);

- Innovative Learning Environment: standards and curricula, tasks and materials, and communication;
- Instructors and Teacher: competencies, innovative teaching methods, and staff development;
- Learner: competencies, individual differences, intervention and development;
- Programme Development: Examples, planning models and components, implementation and evaluation;
- Global Education for Peace;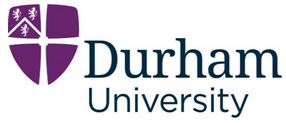 - Organizational & Social Issues in Education;
- Digitization: Online education; distance education; virtual platforms;
- Integrated Services: Guidance and counselling, community services, parenting and caring; and mentorship; and,
- Future Trends: Globalisation and networking, civic education, ethical issues; and building creative climates.
We encourage anyone with an interest in: innovation in education, excellence in education, and gifted education to attend this conference. The participants will include: university academics, psychologists, education policy advisers and managers, business and industry leaders, gifted and talented program coordinators, school heads, graduate students, parents and caretakers. 

---
International Participants:
Registration Fees:                       €
400 (Four Hundred Euro)
Conference Workshops:             (Included in the registration fee)

---
Local Participants:
The participant will pay:             €
200 (Two Hundred Euro). It is partially funded by University of Helsinki as a hosting institution. 
Conference Workshops:             (Included in the registration fee)
---
If you have any question, do not hesitate to contact us: